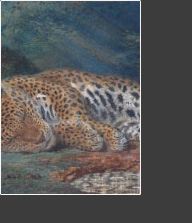 Sim Fine Art introduces fresh collections of intriguing, museum-quality British pictures as part of carefully curated exhibitions. Over the past ten years, our themed shows have become an established feature of the London art world.
We specialise in pictures with social history content and have established a track record for discovering important lost pictures of cultural significance, many of which have found their way into museums as well as major private collections.
Our annual war art show, 'Holding the Line' is now accepted as the leading event of its kind. Read an article by Huon Mallalieu of Country Life on the subject here. Our latest show confirms our reputation for bringing important wartime pictures to market. 'Make Do & Mend' is the first-ever selling exhibition of master etcher Paul Drury's outstanding war art. The collection has been acquired by the Science Museum.
---
Video: Andrew Sim interviews Dr Jonathan Black, war art historian about John Spencer-Churchill's 'Dunkirk'.
Video below (click on it to watch)
---

For details, please contact Andrew Sim at simfineart@btinternet.com
Visit our Thomas Hennell tribute site here