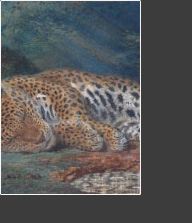 Sim Fine Art introduces fresh collections of intriguing, museum-quality British pictures as part of carefully curated exhibitions. Over the past ten years, our themed shows have become an established feature of the London art world.
We specialise in pictures with social history content and have established a track record for discovering important lost pictures of cultural significance, many of which have found their way into museums as well as major private collections.
Our annual war art show, 'Holding the Line'is now accepted as the leading event of its kind. This year's renewal takes place from 26-31 Oct at The Gallery, 54 Shepherd Market, London W1J 7QX. Read a review of last year's show in Country Life here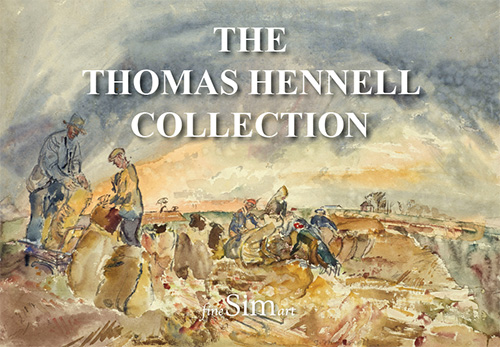 "I have no doubt Thomas Hennell was the greatest watercolourist England has produced this century" Carel Weight (1908-97)

2021 promises to be the year when the quiet genius of Thomas Hennell - war artist, poet & countryman - is finally recognised and celebrated with a stunning new biography, a groundbreaking museum exhibition and the launch of the highest quality collection of the artist's work this century.

The Thomas Hennell Collection includes the very best examples from every phase of Hennell's fascinating life. To see the collection in full, please click here or visit our satellite site dedicated to Hennell's work: www.thomashennell.com. For an illustrated essay on Hennell - the 'Poetic Vision of Thomas Hennell' please click here. All works are for sale from March 4.

EXHIBITION

We're also very proud to announce that, together with Bethlem Museum of the Mind, we will be staging a groundbreaking museum exhibition of Hennell's work called 'Landscapes of the Mind'. This will open online on March 4 to coincide with the publication of Jessica Kilburn's beautiful new biography of the artist and will open to the public in April. Some of the works in the collection are already committed for a three month period to the Bethlem Exhibition but are nevertheless available for purchase. If you would like to view any of the works, please contact simfineart@btinternet.com or 07919 356150
---
Video: Andrew Sim interviews Dr Jonathan Black, war art historian about John Spencer-Churchill's 'Dunkirk'.
Video below (click on it to watch)
---

For details, please contact Andrew Sim at simfineart@btinternet.com
Visit our Thomas Hennell tribute site here